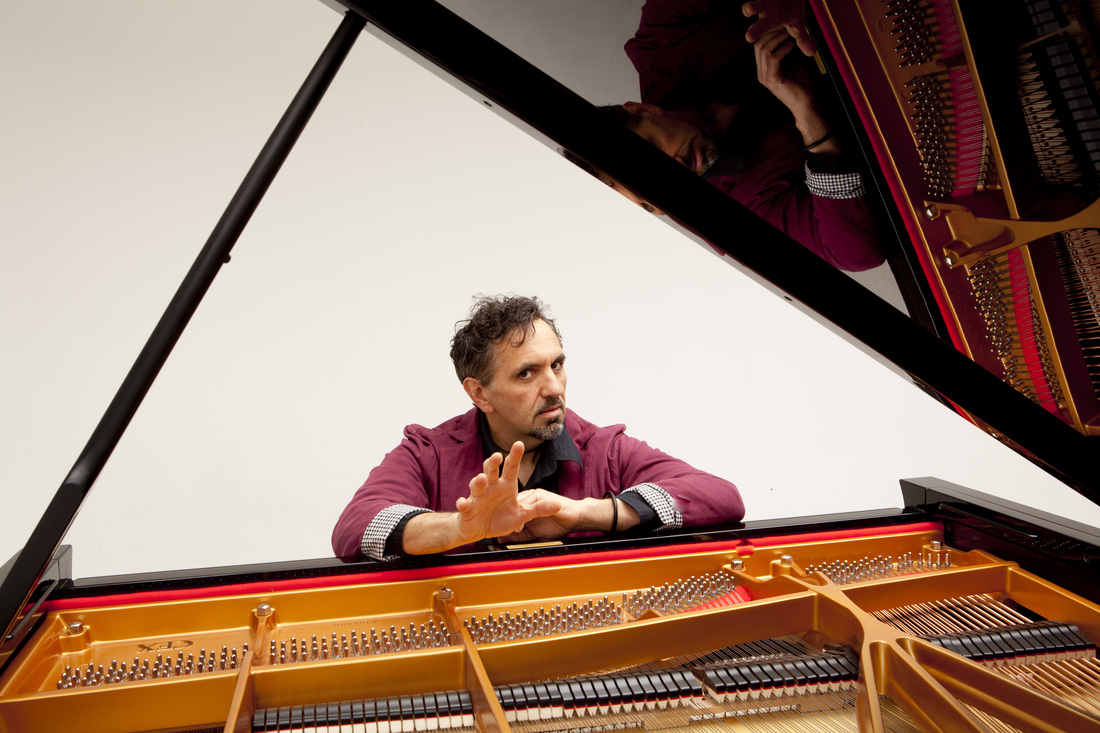 Classical works for string quartet, solo violin, violin & piano
---
"Joe Chindamo is an amazing pianist. he also happens to be an equally gifted composer with a unique voice. He is an important Australian musician who deserves wide recognition . " Richard Tognetti , violinist and director of The Australian Chamber Orchestra





String Quartet

---

"For those who for any length of time have followed Joe Chindamo's remarkable career as one of Australia's preeminent jazz musicians, it surely comes as no surprise to discover that his increasing forays into composing for the concert hall are reaping rich rewards; pieces characterised by his inimitable combination of knowledge, subtlety, wit and consummate artistry."
Renowned composer Brett Dean




Inspired by his partnership with Zoë Black, Joe Chindamo is increasingly immersing himself in contemporary classical composition.


LATEST NEWS: THE AUSTRALIAN STRING QUARET HAS PROGRAMMED JOE'S STRING QUARTET 'TEMPESTA' FOR THE 2016 CONCERT SEASON


Background:
In 2013 he received an arts council grant to compose his first String Quartet for Sydney based Acacia Quartet. His Toccata for solo violin was one of only four Australian compositions chosen by performers at the recent ABC Young Performers Competition and was performed at the finals by Ann Marie Johnson. He composed music for strings and winds for violinist and director Sarah Curro's series, the Vanguard, works which were received with the greatest enthusiasm by the musicians (all members of the Melbourne Symphony Orchestra) and audience who gave a 10 minute ovation. His reimaginings of Scarlatti and Purcell for string orchestra were performed by ACO2 on their regional tour in May 2014.



| | |
| --- | --- |
| A Bohemic fantasy for violin and piano. | |
He has been commissioned by Wilma Smith, Concert Master of the Melbourne Symphony Orchestra to compose a work for string quartet and piano for her series WILMA and FRIENDS, which will be premiered in September 2015 at the Melbourne Recital Centre. Four further concerts, in order to feature the work, have been scheduled for the same month.

The AMEB has also commissioned Joe to compose a work for string orchestra and virtuoso percussionist David Jones for the AMEB presentation in July 2015 in Brisbane - which will be attended by 150 string teachers from around Australia.



| | |
| --- | --- |
| | String Quartet reimagining of a Scarlatti Sonata |
---

Joe also revels in contemporary Baroque composing, and his love of High Baroque has inspired him to compose a new violin counterpart for J.S. Bach's Goldberg Variations, which he has entitled The Goldberg Inventions . A CD recording by Zoë Black and Joe Chindamo of this work was produced and released in Dec 2014.


"I've lived with Bach's Goldberg Variations for decades. It's one of those touchstone pieces. Listening to Joe's NEW Goldberg Variations has made me hear the Bach as though it's new. Joe and Zoe have illuminated it in unexpected, marvellous ways. Suddenly, I have two new pieces in my life, both of which I've been playing constantly. Joe's piece is much more than a masterly tribute to a classic, though that alone is a remarkable feat. It's a world in itself, rich and complete. It brings out the best in Joe, Zoe and Johann Sebastian. I feel privileged and enlivened, listening in on this three-way conversation across the centuries."

Genevieve Lacey Recorder virtuoso




The New Goldberg Variations
Live at the Melbourne Recital Centre, 3 Dec 2014.
Selected variations



Two tracks from the studio recording of
THE NEW GOLDBERG VARIATIONS